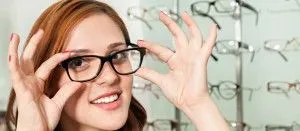 Nashville, TN plays host to a large number of optometrists and there is a large base of patients for them to obtain the quality of patient care that they desire and need to live the best lives they can within the limitations that their bodies force upon them. As an optometrist we deal with people who have loss in eyesight on a daily basis. We know that most people depend on their eyesight for daily living, and being able to do the everyday tasks that make up their lives.
Nashville's Best Optometrist! Call 615-662-2800 Today!
There are remedies to having diminished eyesight and among those are bifocals and reading glasses depending on the type of eye problems you are dealing with. There is a wide range of ocular deformities and deficiencies that our patients deal with. Depending on the problem you are facing, the solution can be either extremely simple or relatively complex to deal with. Whatever the case, and whatever problems your eyes are having, we can help you with a solution.